SHOP today - it will be good for you!  :)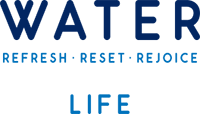 JELLYFISH
STING
(MISSION)
For over 500 million years the mission of a jellyfish has been to survive, adapt and succeed in water. Our mission as a company is to produce a bottle of water that inspires you to survive, adapt and succeed in life.
JELLYFISH
TENTACLES
(PRINCIPLES)
Faith & Persistence, Patience & Forgiveness
Honesty & Integrity, Loyalty & Serenity
Vision& Direction, Action & Conviction
JELLYFISH
BLOOM
(SUMMARY)
Life is full of challenges - personal, professional and spiritual - but how we meet and overcome our challenges determines our success in life. Our water is about having faith in who you are and being persistent in your efforts.

It's about holding the vision, taking the action, and being convicted to excellence in the direction of the life you want. Our water is the start of a new day, the recovery from a long day, and the mindset to succeed every day.
WHY
JELLYFISH?
Because our water is a bottle of inspiration...
a set of principles...a state of mind...
a conviction to excellence...

Life begins with water.
Success begins with you.
Refresh. Reset. Rejoice.